I took this photo from Cat Ba Island in Vietnam. This is my friend Dan enjoying a view of Halong Bay.
In 2006, Dan and I took a gap year to travel around southeast Asia. It was a trip with many highlights, and this was one of them. We were staying in Cat Ba town where we hired motorbikes to explore the island. On this day we rode as far north as we could get, and climbed a Karst mountain to be rewarded with this spectacular view.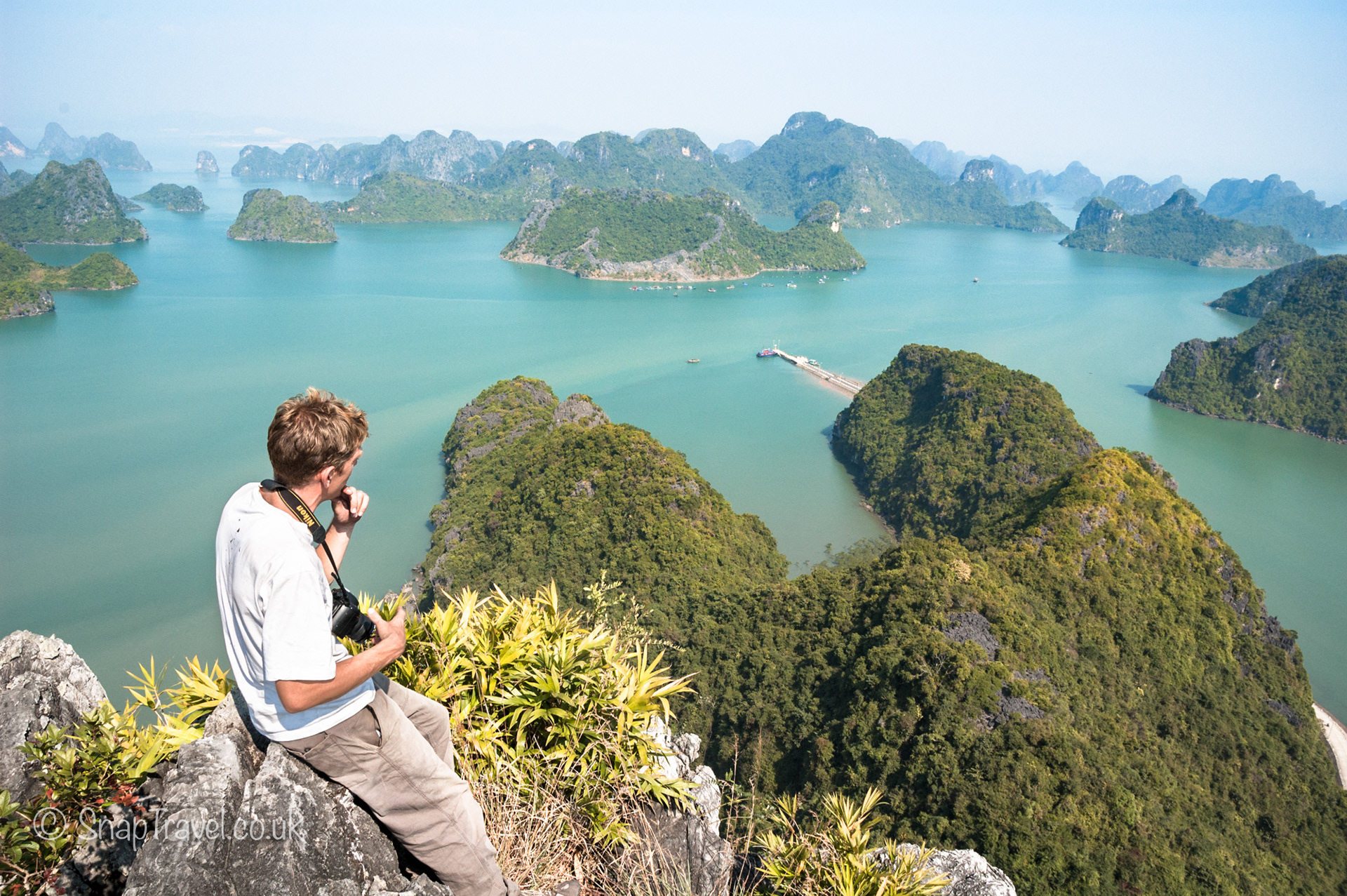 Location:
Cat Ba Island, Halong Bay, Vietnam
Lens:
Nikkor 18-70mm f/3.5-4.5 G
Settings:
18mm

|

ISO200

|

1/400 sec 

|

f/10
Post Processing:
Adobe Lightroom And Photoshop

|

Nik Collection
Where this photo was taken.