I found this cute baby Macaque and his Mother at Tiger Cave Temple in the south of Thailand. It's common to find these monkeys at many temples throughout southeast Asia. Although their natural habitat is the jungle, they're extremely adaptable animals, and many groups have moved into urban areas.
They're normally cheeky little monkeys, but this one wasn't feeling so brave; he needed a hug from his Mum. I guess he didn't like the look of the hairless ape taking his photo.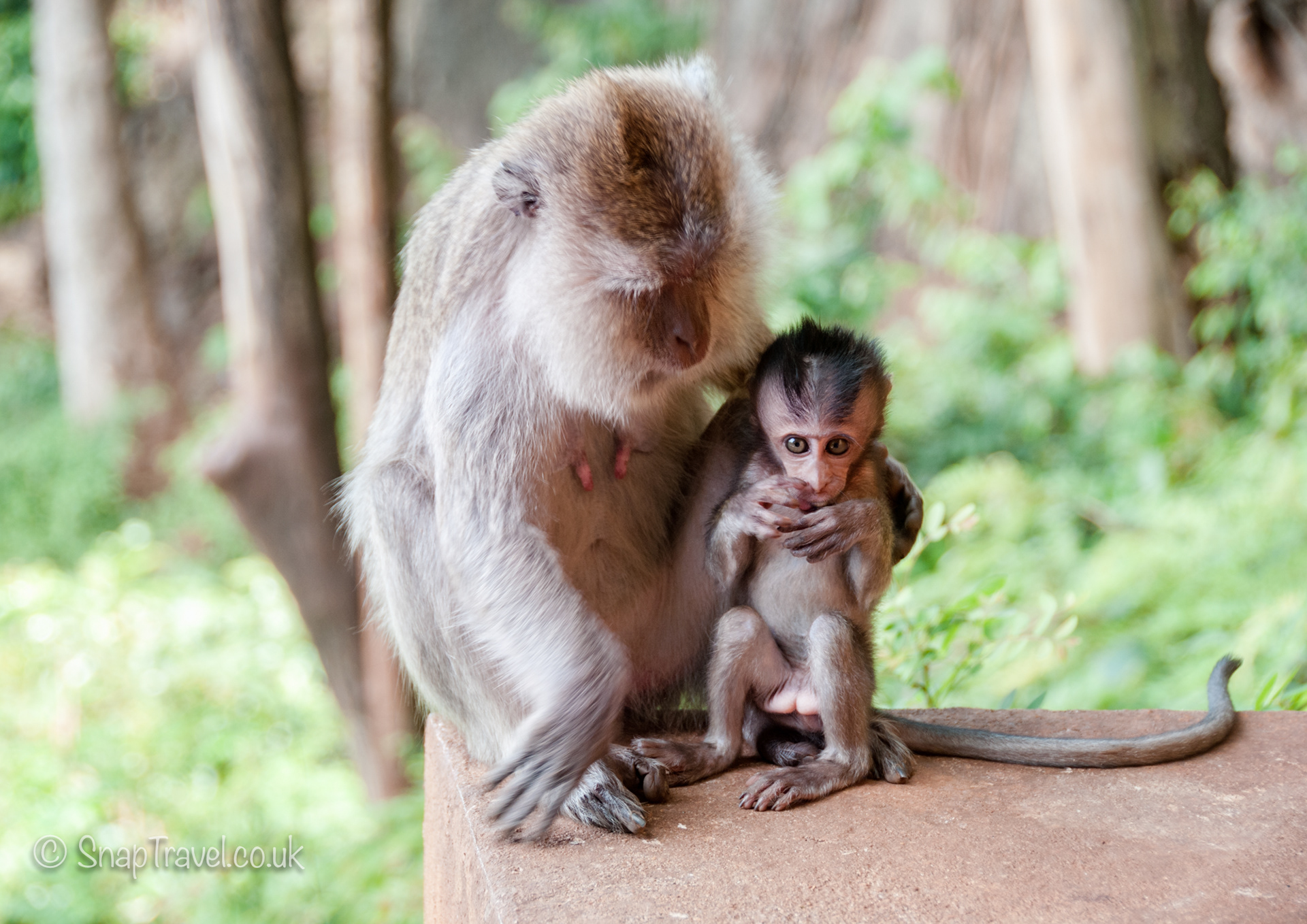 Location:
Tiger Cave Temple, Krabi, Thailand
Lens:
Nikkor 18-200mm f/3.5-5.6 G
Settings:
80mm

|

ISO200

|

1/80 sec 

|

f/5.0
Post Processing:
Adobe Lightroom And Photoshop

|

Nik Collection
Where this photo was taken.